There are two suggested workflows for printing or creating print-ready files from Waterlogue Pro:
Direct Printing
Waterlogue Pro supports basic image printing through the Print menu command.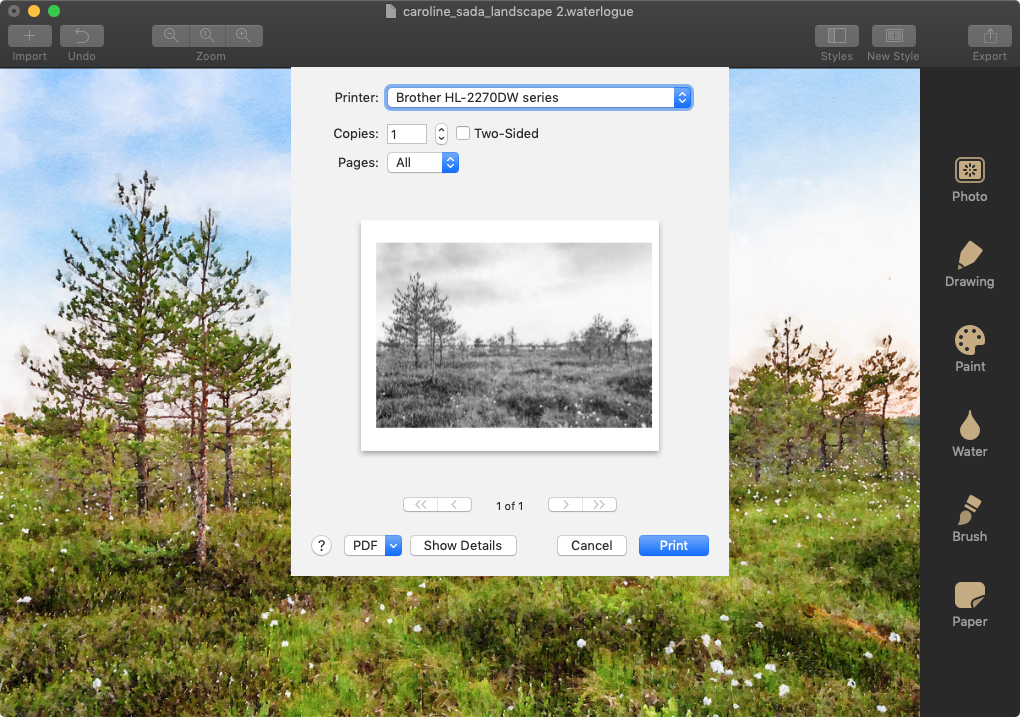 The Page Setup menu command will allow you to change your paper orientation, etc.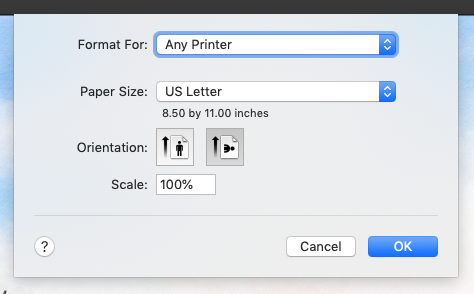 When Waterlogue Pro prints your images, it will render them at 400 dpi by adding edge refinements and texture to the painting, creating a high-resolution, naturally-detailed print.
Exporting for Print:
You may export your painting as a high resolution image and print it in another application. Waterlogue Pro exports images as TIFF, PNG, or JPEG. Exported JPEGs are saved at 100% quality.
This FAQ describes the image export steps
This FAQ describes the quality settings for your exported image
Copy to Clipboard
It is also possible to Copy paintings from Waterlogue Pro and Paste them into other applications. It's a great way to quickly send a painting by email or instant messages, but images exported using this method are not high resolution, and not recommended for printing.