Waterlogue Pro saves a proprietary file format. To open your Waterlogue Pro paintings in Photoshop and other image editors, you must first export the image as a PNG, TIFF, or JPEG using the Export menu or toolbar icon

When exporting the image, you can choose different image resolutions, depending on your intended usage.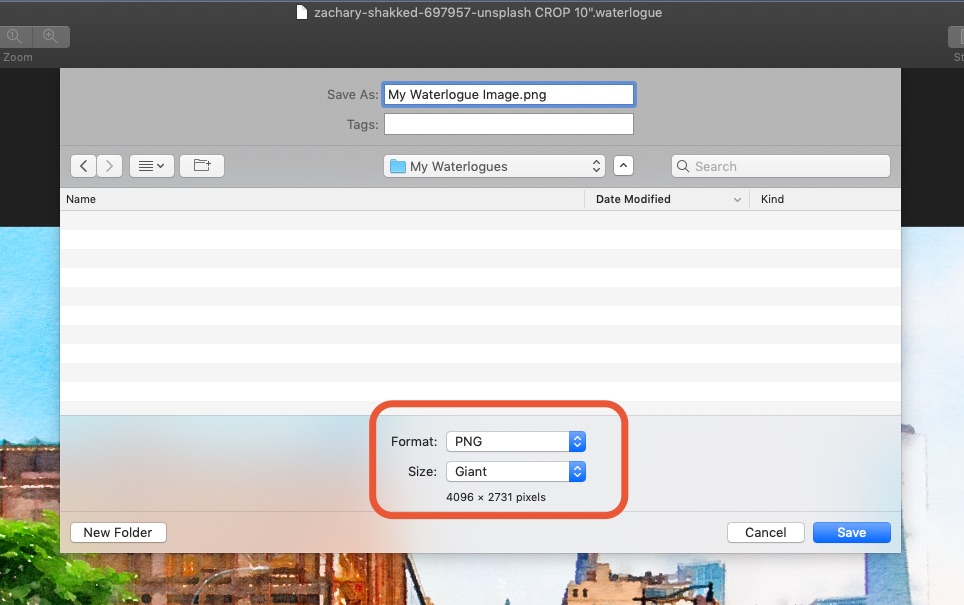 Images exported using the Export menu are of a high resolution than Waterlogue Pro can show in the application.
Exported images are suitable for printing.
Alternatively, you may copy the image that Waterlogue Pro shows in its window using the Copy menu item. This is image is a lower resolution than image saved using the Export command.