Not without your permission.
SMAWL has a "Delete from Photo Library" option that's on by default. After exporting your conversion, SMAWL will request your permission to delete the original RAW file. SMAWL will never delete photos without your consent.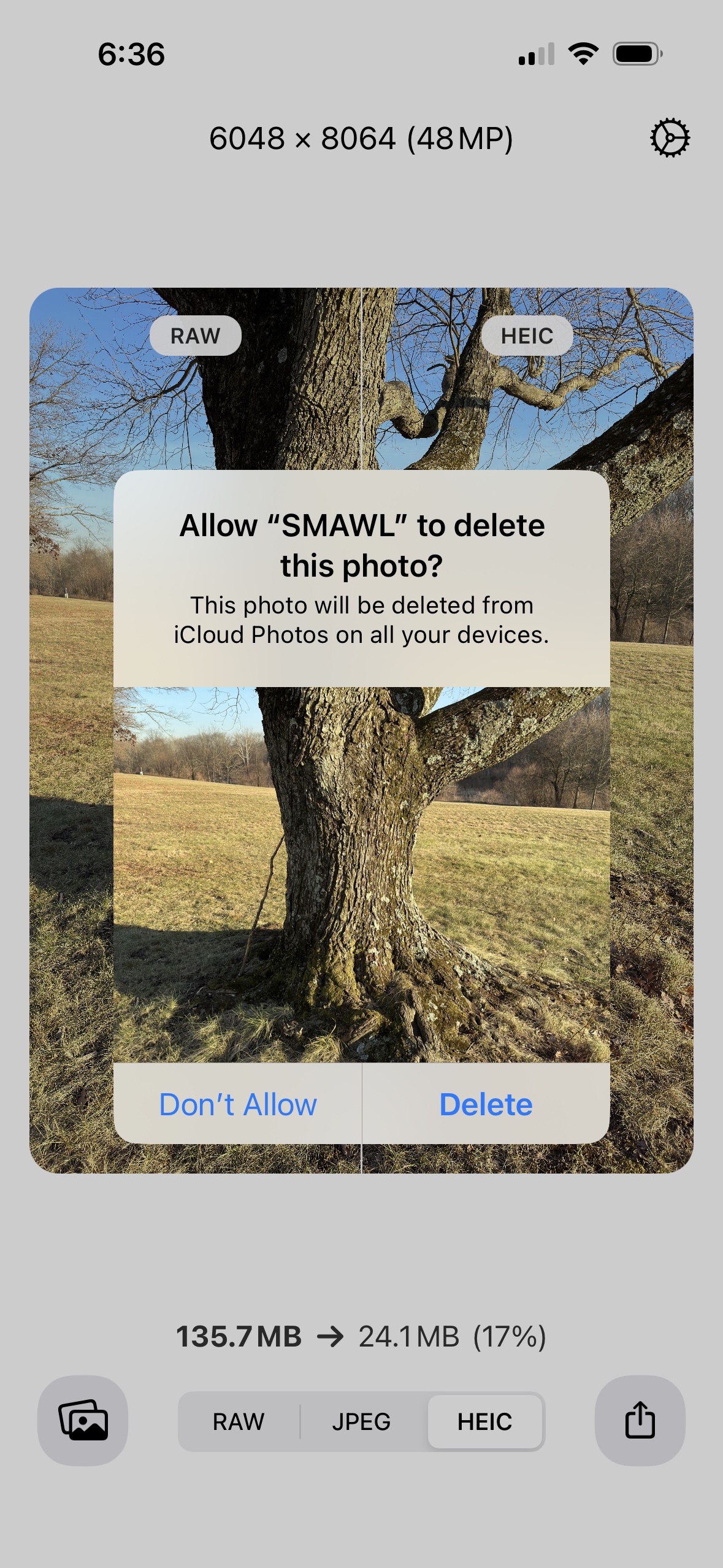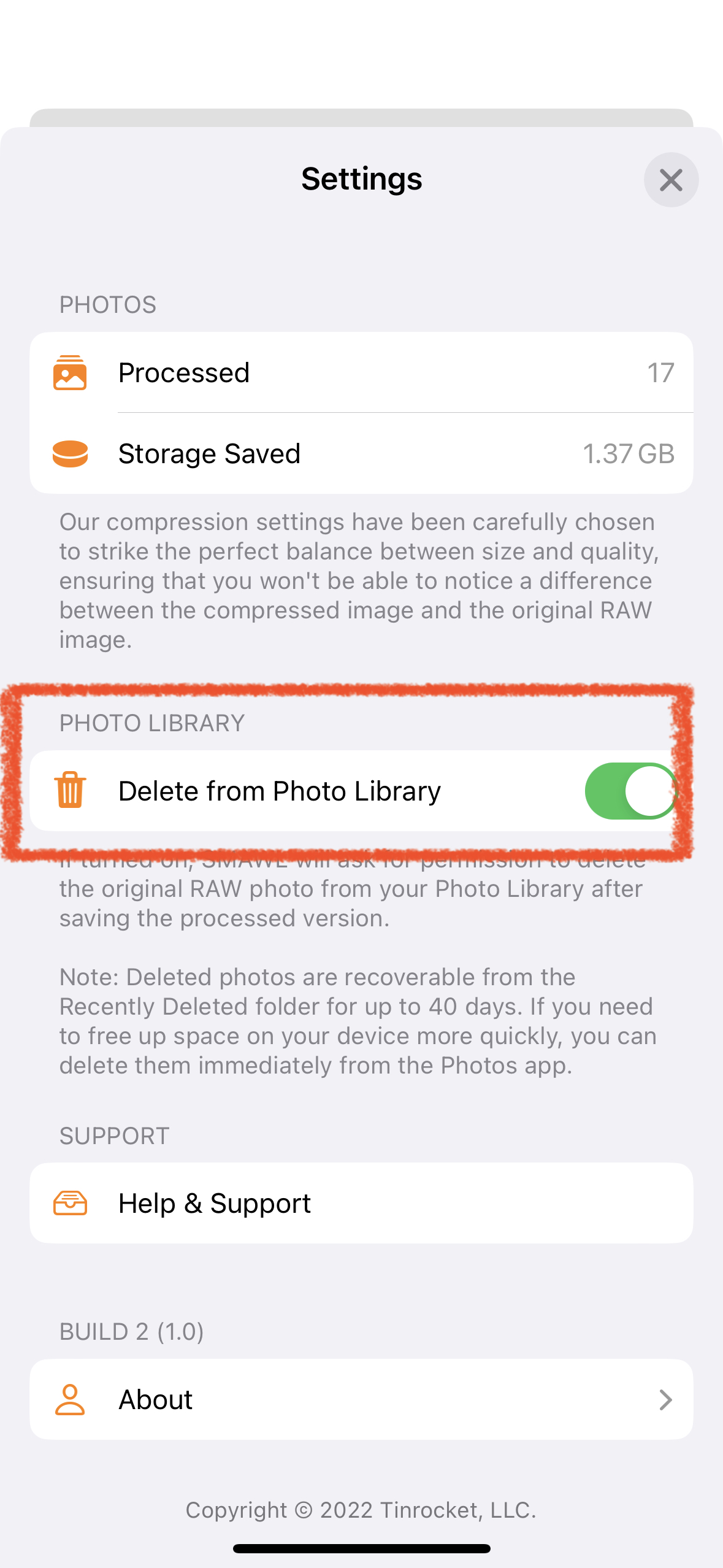 Deleted photos are recoverable from the Recently Deleted folder, in Apple's Photos app, for up to 40 days. If you need to free up space on your device more quickly, you can delete them immediately from the Photos app.